I live in a fairly small town in the beautiful state of Idaho and there isn't even a book store here in town, so I have to travel if I want to meet authors. Recently I had the opportunity to go to the book launch for Nameless by Jennifer Jenkins at the Kings English Bookshop in Salt Lake City. Nameless has been one of my favorite reads of 2015, so I was really excited to get a signed copy and to get to meet Jennifer. When I told my lovely friend Jaime from Two Chicks on Books that I was going she offered me the chance to do a sit down interview with Jennifer. This was pretty much my response: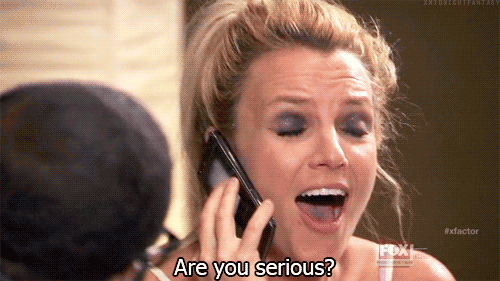 Suffice to say, I was thrilled that I was not only going to get to met Jennifer but also have a one on one chat with her!
I was a little nervous at first because this is the first time I have done a face to face interview with an author, but Jen is the sweetest person and it felt like I was talking to a friend. You can watch the full interview down below:
As you can tell we had a lot of fun chatting! If you watched the video you will have seen the part where me and Jennifer discussed a dreamcast if Nameless was to ever be turned into a film. Jennifer promised to send me pictures of who she would maybe want to play her characters and here they are:
Zo:
If we're going just by appearance, maybe Asin Thottumkal.
If not her than maybe…
I could maybe see Lily Collins filling Zo's role
Or maybe Alexandra Daddario
Both have the eyes of a Wolf, but Daddario might have the edge because she seems to possess a little more grit.
Gryphon:
I envision someone like Garrett Hedlund… but with darker hair.
Or maybe Liam Hemsworth …
Joshua:
Maybe Blake Neitzel
Tess:
I go with Abby White!
Gabe:
Maybe Diego Boneta from Rock of Ages
I love this cast and think that they look perfect!!!
After my amazing interview with Jen I got my book signed and then we hurried over to her book launch!!! It was such a fun night and I hope to go to the rest of her launches in the future!!!

If you haven't read Nameless you have to pick up a copy! It is amazing and a book I would recommend to all young adult fantasy fans!!!!
_________________________________________________________________________________
This contest is provided by Bridget!
One lucky reader will win an autographed copy of Nameless
Available October 6, 2015 from Month9Books
About this Book:
Four clans have been at war for centuries: the Kodiak, the Raven, the Wolf and the Ram. Through brutal war tactics, the Ram have dominated the region, inflicting death and destruction on their neighbors.
Seventeen-year-old Zo is a Wolf and a Healer who volunteers to infiltrate the Ram as a spy on behalf of the allied clans. She offers herself as a Ram slave, joining the people who are called the "nameless." Hers is a suicide mission – Zo's despair after losing her parents in a Ram raid has left her seeking both revenge and an end to her own misery. But after her younger sister follows her into Rams Gate, Zo must find a way to survive her dangerous mission and keep her sister safe.
What she doesn't expect to find is the friendship of a young Ram whose life she saves, the confusing feelings she develops for a Ram soldier, and an underground nameless insurrection. Zo learns that revenge, loyalty and love are more complicated than she ever imagined in the first installment of this two-book series.
Order from
GIVEAWAY GUIDELINES:
a Rafflecopter giveaway
Book Signing & Video Interview with Jennifer Jenkins

,
You can follow any responses to this entry through the RSS 2.0 feed. Both comments and pings are currently closed.